11 Beautiful Ponytail Hairstyles for the Fashionable Ladies
Good examples of simple styles are frequently the best. Consider the ponytail hairdo as an example. Even though they need only a little effort, they continue to be one of the best methods to give your hair a little more appeal. One of the most wearable and adaptable fashions available, they may be dressed up to seem preppy, professional, glam, slick, or athletic. If you're looking for a hairstyle like that, then check out our 11 Beautiful Ponytail Hairstyles for the Fashionable Ladies below!
1. Classically Chic Ponytail hairstyles
This straightforward, slicked-back ponytail hairdo is ideal for pretty much any occasion and is also really simple to reproduce. Before blow drying, smoothen your hair using a serum. After using a flat iron to straighten the hair, pull it back into a semi-high pony. For style that lasts from coffee to cocktails, spritz with a hair spray with a firm hold.
2. Balloon Ponytail with Curtain Bangs
Why not mix the two trends? Curtain bangs are still in vogue, and one of the hottest variations on the classic high ponytail is the balloon ponytail. Start with a high ponytail and secure it with elastic at two-inch intervals. Make sure to fluff out portions as you go for Priyanka Chopra's voluminous ponytail.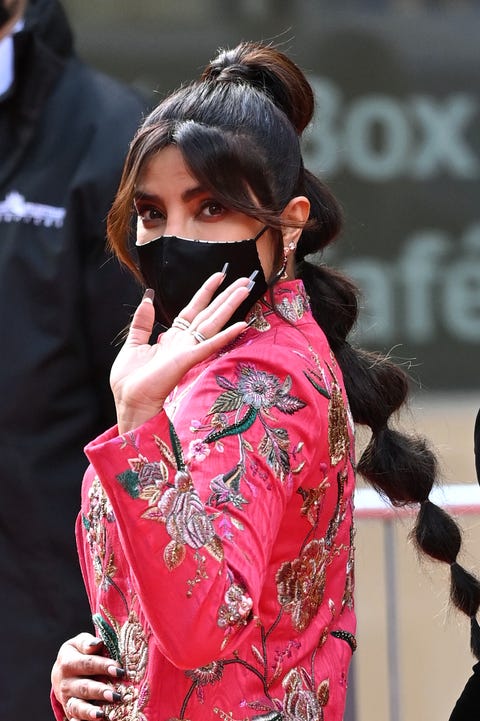 3. Deep Side Part Pony
The ultra-deep side part and sky-high flippy tail on Zendaya are the stuff of ponytail fantasies. And your hair is a beautiful mahogany color? So appropriate for the fall.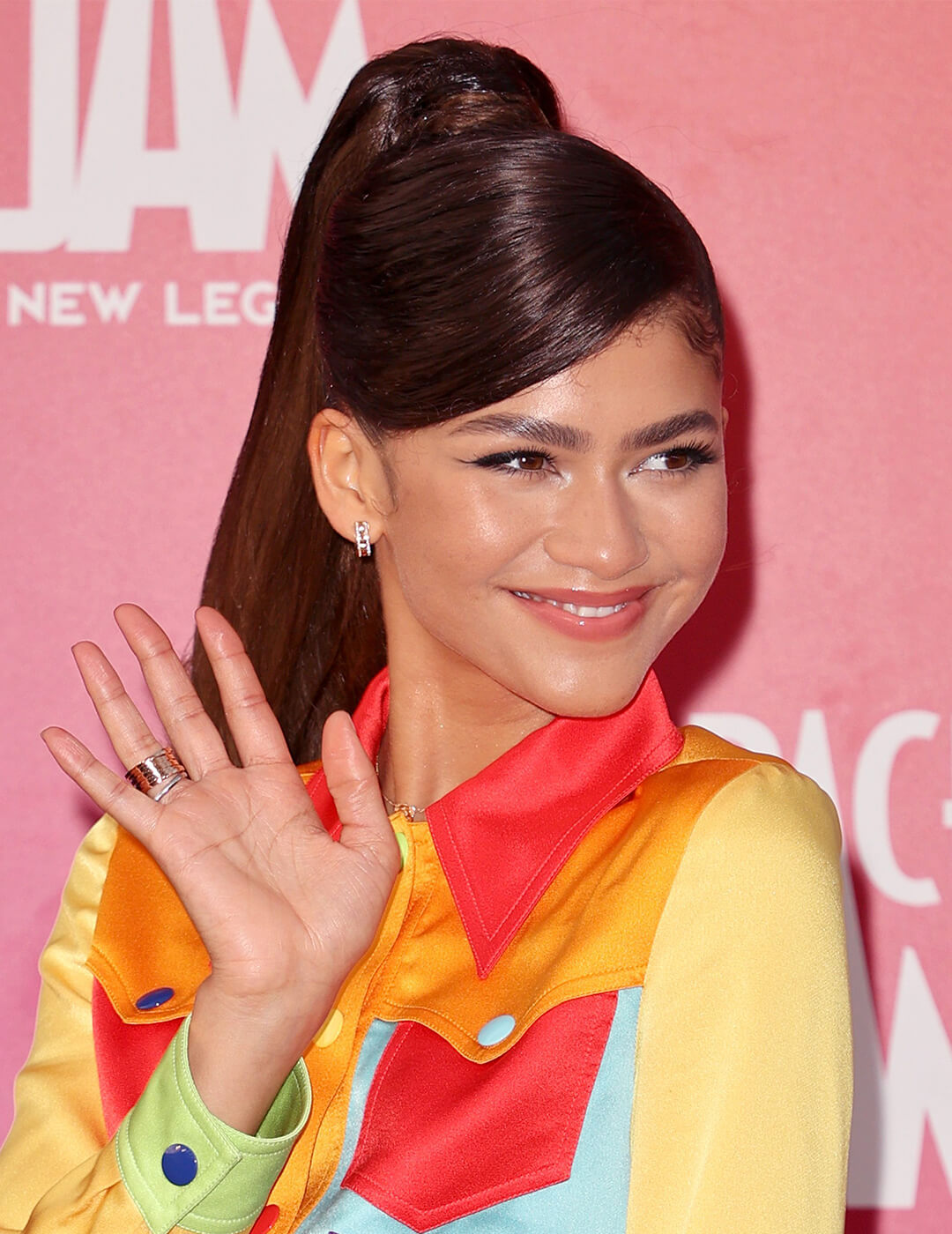 4. Bubble Ponytail 
Bubble ponytails may appear to be quite elaborate and difficult, but we assure you that they are much simpler to do. Then, using a bungee hair tie to maintain a smooth, tight ponytail, start with your standard high ponytail and knot off sections of the tail every few inches. For a more voluminous, bubble-like appearance, gently draw out each section.
5. Wrapped High Ponytail Hairstyles
Gabrielle Union is living proof that a sky-high ponytail may be worn without having impossibly long hair. Wrap some hair around the elastic and flip out the ends to elevate a ponytail at the top of your head.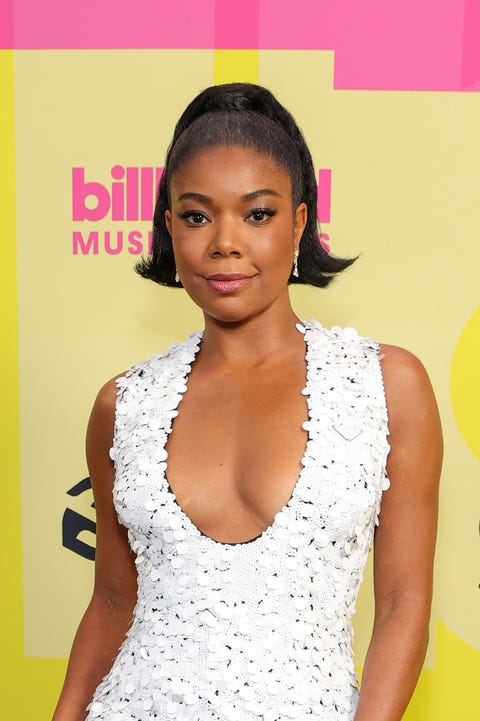 6. Sleek and Low Pony
This traditional low ponytail may be suddenly lifted with a few simple adjustments. Make sure your middle part is absolutely crisp before beginning. Using a rat tail comb. Next, add gentle volume to your wavy ponytail by softly brushing it up with a paddle brush.
7. Voluminous Ponytail
Voluminous ponytail hairstyles like Ariana Grande's signature. If you want to recreate this look, don't forget to use a curling iron on your pony.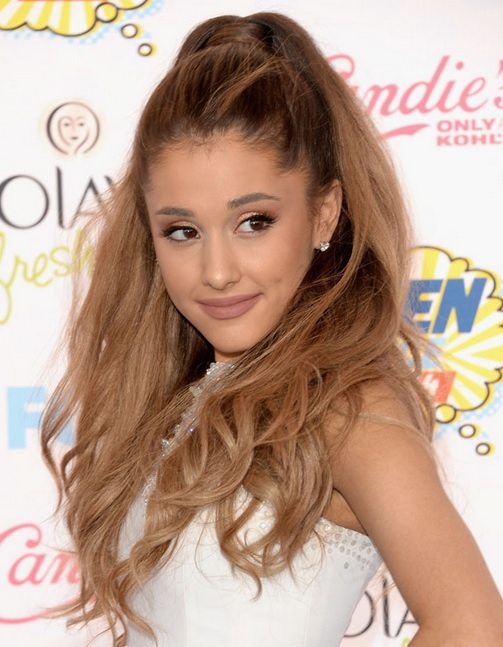 8. Cornrow Ponytail 
Protective hairstyles, like the cornrow ponytail, are fantastic for maintaining the healthiest possible strands, but that doesn't mean your styling options are constrained. Make a note and create a high ponytail with all of your braids. For an elegant touch, you can even braid one of your braids around the hair tie.
9. Twist Back Ponytail
For individuals who struggle with braids, a twisted back ponytail is the ideal replacement. As you move down your hairline, add more hair by starting with a bit near your part and twisting it away from your face. On the opposite side, repeat. Gather the two pieces at the back of your head, and then secure everything with a low ponytail.
10. Messy Low Ponytail
You can go from day to night with Laura Harrier's messy low pony. It's quite stylish, but also incredibly informal. You should give this ponytail hairstyle a shot for any upcoming occasions.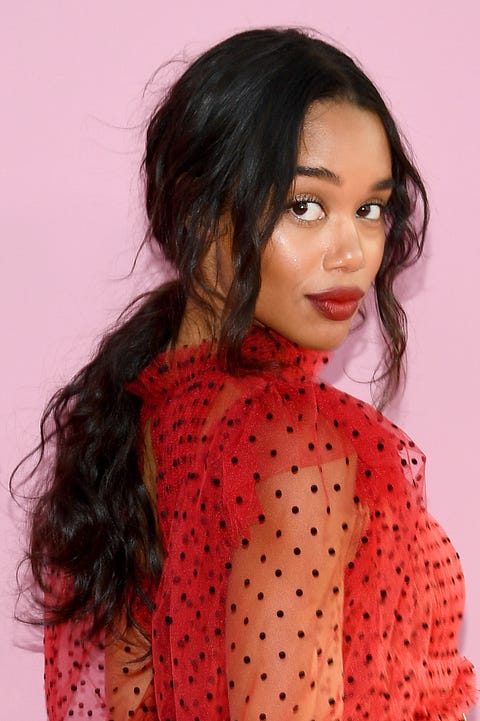 11. Rope braid Ponytail
Zoe Saldana